Welcome to our page!!
What we're all about...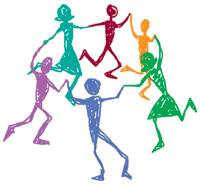 In our lab we are interested in understanding how experiences during adolescence influence teen's social and behavioral development. We are particularly interested in the impact of family and peer relationships on the development of adolescents' social competence and involvement in risky behaviors, such as delinquency. Our goal is to better understand how these influences impact development in order to inform prevention efforts. To read more about us and our current projects click on one of the links below.



---
Contact Us!!!!
You can contact us by email, phone, or in person.

Email: ripacric@gmail.com

Phone: 401-456-8368

Location: Rhode Island College - Horace Mann
600 Mount Pleasant Avenue
Providence, Rhode Island 02908